Image Credit: Shot at 180 The Strand Studio (London)
Introduction to
Volume Control

This 1-week intensive course is aimed at both creatives and technologists who want to learn Unreal for Virtual Production, but also work in and operate an LED Stage in VP. This course is for you if you are looking to move into Virtual Production as a Stage Operator or Stage Technician and for anyone new to VP who wants to understand these roles and the core fundamental skills and tasks needed using the latest technologies with Unreal Engine.
This course will show you to how to set up a VP stage, and introduce you to an understanding of render nodes, camera tracking and Unreal Engine and Genlock. Additionally, you will learn about multi-user editing, nDisplay and core aspects of Unreal Engine, which are used in this highly skilled job role. All this impactful knowledge will allow you to implement it into your next VP projects, upskill your way to a promotion or even launch yourself into an exciting new career.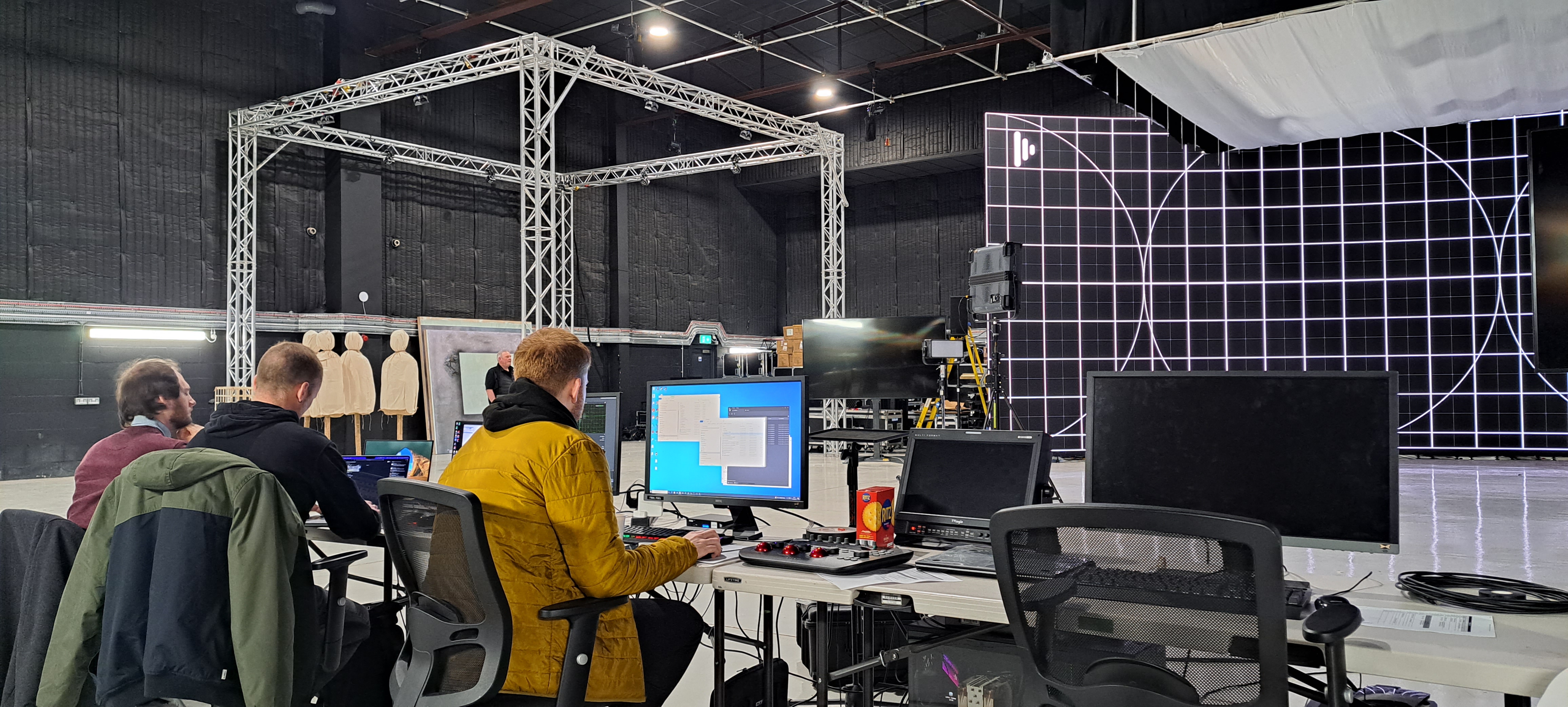 This course is available at a steep discount and runs for 1-week only during these three-week intervals and provides you with fast and easy access into the world of Virtual Production, through the Stage Operator and/or Stage Technician lens, but also provides support directly from one of our authorised Unreal trainers and VP Stage Operators.

(see dates and information below)


What You Get with the Course
Lifetime access to the course materials (and updates)
Live support from one of our Stage Operators/Technicians (if you choose the Trainer Option)
A digital certificate upon completion
Access to our exclusive Final Pixel Academy Discord community where you can network with other students, employers, vendors, and our Unreal Engine authorised trainers (UAT)


 2 Course Options

Trainer Option: You will benefit by getting direct access to one of our Final Pixel Stage Operator/Technician Trainers for:
-2 dedicated, 1-hour remote/group sessions with one of our Unreal Engine Authorised Instructors (UAT)
and
-1 dedicated, 1-hour remote/group session with one of our VP Stage Operator/Technician trainers
during the week you choose, to help you work through the materials and answer your most pressing questions while you learn. See the weekly schedule below.
Course Only Option: this will give you access to the course material only and does not include access to a trainer.
Course Modules
Module 1 – Introduction

Module 2 - Setting up a VP Studio
Editor and Render Nodes
Processors & LED Wall
Camera Tracking & Genlock
Unreal Engine & Perforce
Module 3 - Multi-User Editing
Module 4 – nDisplay
Introduction to nDisplay
Configuring nDisplay
Camera Tracking
Switchboard
Module 5 - Take Recorder
Introduction to Take Recorder
How to Record the Tracked Camera Movement
Module 6 - Introduction to Physical Based Rendering (PBR) - A Deeper Dive
Physically Based Materials Introduction
How and Why to Migrate Assets
Using Masking in Materials
Using Transparency in Unreal Engine
How to Animate a Material
Using Masking in Materials
Using Decals in Environments
How to Control Materials Dynamically
How to Control the Materials UVs
Module 7 - Asset Creation, Sourcing & Ingest
Overview of Model Creation
DCC Software Overview
How to Source Pre-made Assets
Module 8 - Lighting in Unreal
Overview of the Different Lighting Actors
The Difference between Baked & Dynamic Lights

Check out a few other Final Pixel Academy
course offerings that might interest you.

Live Trainer Schedules
When you choose the Trainer Option, during the week you choose you will have
-2 dedicated, 1-hour remote/group sessions with one of our Unreal Engine Authorised Instructors (UAT)
and
-1 dedicated, 1-hour remote/group session with one of our VP Stage Operator/Technician trainers
Choose your Week/Course runs:
September 4th - 8th
September 11th - 14th
September 18th - 21st
Note: Once you purchase the Trainer Option, please email [email protected] to request the week that works best for you.
Times and web links will be sent directly for your 1-hour session.


Let's Keep in Touch!

Subscribe to our Final Pixel Academy mailing list and receive the latest updates on courses and industry news!