Producing Your First Virtual Production Shoot

This 1-week intensive course is aimed at new producers, professional producers who are currently working in traditional media, but looking to move into Virtual Production and anyone new to VP who wants to be a producer and understand the core fundamental skills and tasks using the latest technologies.
To get started in producing - specifically in Virtual Production - this course will introduce you to:
What virtual production is (and isn't)
What the benefits are of VP
VP workflows vs Traditional workflows (what are the differences?)
What is the VAD and OSVP
How to approach creative development (including your production design and asset creation)
How to run pre-viz and on-set workflow
VP budgets and scheduling and how they differ from more traditional shoots
This impactful knowledge will allow you to implement VP workflows and capacities into your next project, upskill your way to a promotion or even launch yourself into a new and exciting new career.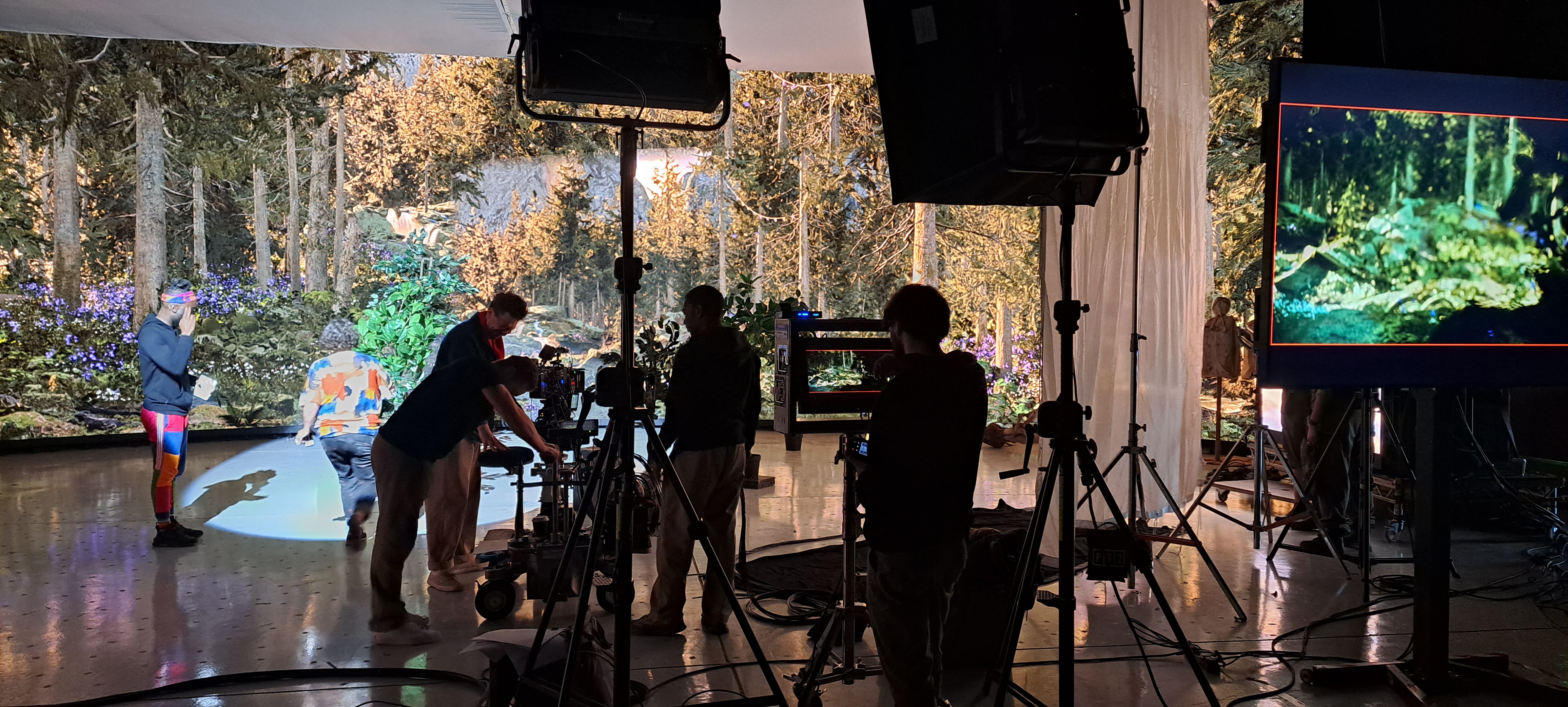 Producing Your First Virtual Production Shoot is available at a steep discount and runs for 1-week only during three-week intervals.
This will provide you with fast and easy access into the world of Virtual Production, through the producer lens, but also with support directly from one of our Final Pixel VP Producers.
What You Get with the Course
Lifetime access to the course materials (and updates)
Live support from one of our VP Producers (if you choose the Trainer Option)
A digital certificate upon completion
Access to our exclusive Final Pixel Academy Discord community where you can network with other students, employers, vendors, and our Unreal Engine authorised trainers (UAT)

2 Course Options

Trainer Option: You will benefit by getting direct access to one of our Final Pixel VP Producers for 1, dedicated, 1-hour remote/group session during the week you choose, to help you work through the materials and answer your most pressing questions while you learn. See the weekly schedule below.
Course Only Option: this will give you access to the course material only and does not include access to a trainer.

Course Modules

Module 1 – Introduction
Module 2 – Recap of the Basics

Module 3 – What is the Virtual Art Department
Module 4 – What is the OSVP?
Module 5 – Virtual Production Workflow
Module 6 - VP Workflow: Production Design
Module 7 - VP Workflow: Pre-Viz
Module 8 - VP Workflow - On-Set Workflow
Module 9 - VP Workflow - Postproduction
Module 10 - VP Production Scheduling
Module 11 - VP Production Budgeting


Check out a few other Final Pixel Academy
course offerings that might interest you.

Live Trainer Schedules
When you choose the Trainer Option, during the week you choose you will have 1 dedicated, 1 -hour session and access to one of our Final Pixel VP Producers in a live/remote instructor-led session.
Choose your Week/Course runs:
September 4th - 8th
September 11th - 14th
September 18th - 21st
Note: Once you purchase the Trainer Option, please email [email protected] to request the week that works best for you.
Times and web links will be sent directly for your 1-hour session.

Let's Keep in Touch!

Subscribe to our Final Pixel Academy mailing list and receive the latest updates on courses and industry news!