UNREAL ENGINE ESSENTIALS
In this 1-week intensive course, you get an overview of some powerful Unreal Engine capabilities, which allow you to get a jumpstart in using Unreal Engine across various industries, job roles, and career opportunities.
To get started in Unreal Engine, in this course, you will learn dynamic new skills that enable you to implement real-time 3D graphics into your projects, upskill your way to a promotion or even launch yourself into an exciting new career.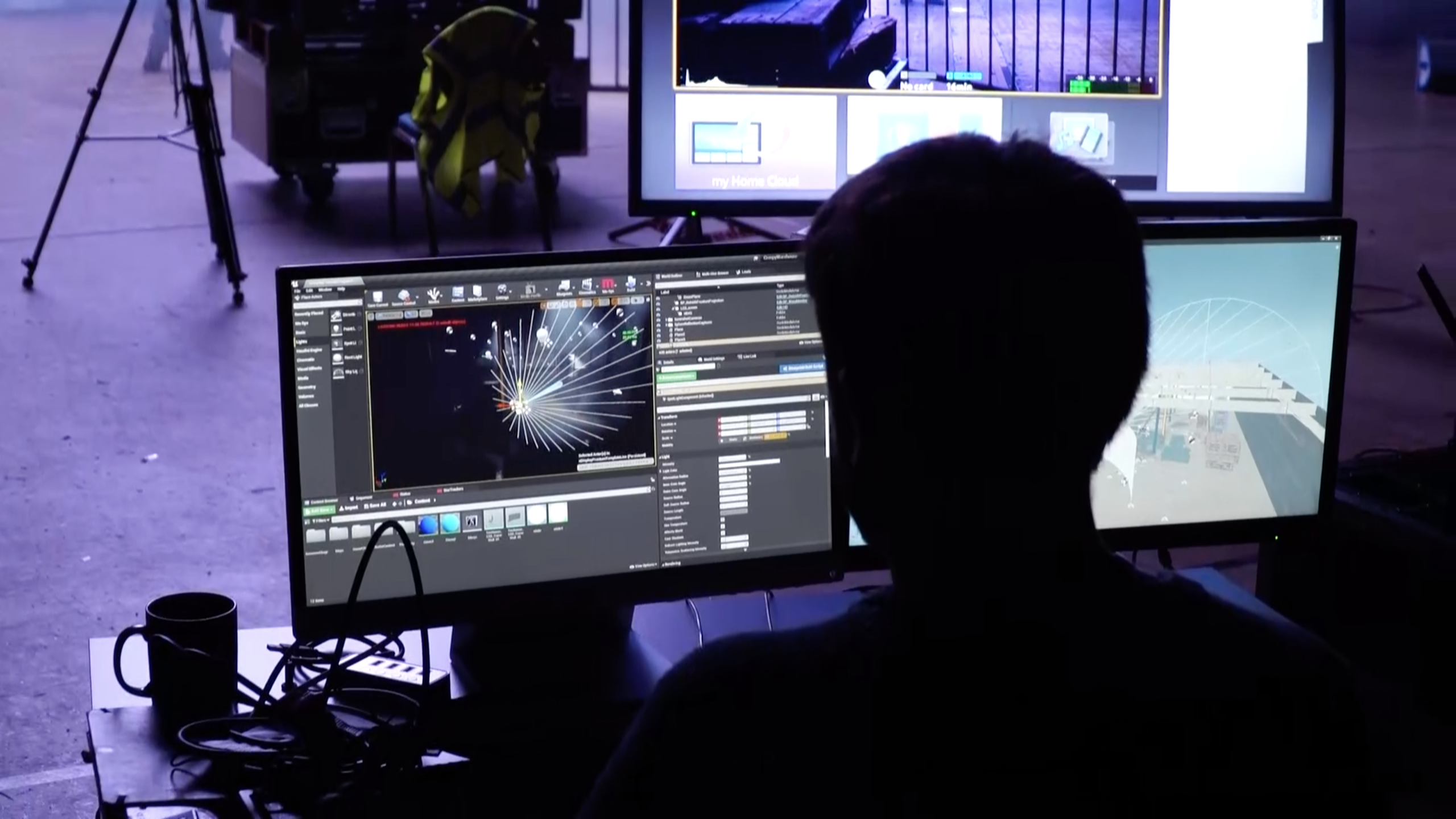 This course is available at a steep discount and runs for 1-week only during these three-week intervals and provides you with fast and easy access into the world of Unreal Engine but with instructor support. Not only offering the opportunity to learn Unreal Engine foundations but also get live training from one of our Final Pixel Academy Unreal Engine Authorised Trainers (UAT).
Once you understand the fundamentals, you can take the next steps and learn how to work and develop skills for careers working in the VAD (virtual art department) creating virtual environments for Virtual Productions, or becoming a Technical Artist working onset in live events and broadcasts.



What You Get with the Course
Lifetime access to the course materials (and updates)
Live support from one of our Final Pixel Unreal Engine Authorised Trainers (if you choose the Trainer Option)
A digital certificate upon completion
Access to our exclusive Final Pixel Academy Discord community where you can network with other students, employers, vendors, and our Unreal Engine authorised trainers (UAT)


2 Course Options

Trainer Option: You will benefit by getting direct access to one of our Final Pixel Authorised Unreal Engine Trainers (UAT) for:
-3 dedicated, 1-hour remote/group sessions
during the week you choose, to help you work through the materials and answer your most pressing questions while you learn. See the weekly schedule below.
Course Only Option: this will give you access to the course material only and does not include access to a trainer.

Course Modules


Module 1 - Introduction to Physical Based Rendering (PBR) - A Deeper Dive
Physically Based Materials Introduction
How and Why to Migrate Assets
Using Masking in Materials
Using Transparency in Unreal Engine
How to Animate a Material
Using Masking in Materials
Using Decals in Environments
How to Control Materials Dynamically
How to Control the Materials UVs
Module 2 - Asset Creation, Sourcing & Ingest
Overview of Model Creation
DCC Software Overview
How to Source Pre-made Assets
Module 3 - Lighting in Unreal
Overview of the Different Lighting Actors
The Difference between Baked & Dynamic Lights
Module 4 - Real Time Using Sequencer
Introduction to Optimisation
Triggering a Sequence
Module 5 - Using Blueprints
Introduction to Blueprints
An Overview of How to Use Blueprints
Example of Using Tick in Blueprints
Using Blueprint to Create a Simple Brick Scattering Tool

Check out a few other Final Pixel Academy
course offerings that might interest you.

Live Trainer Schedules
When you choose the Trainer Option, during the week you choose you will have
-3 dedicated, 1-hour remote/group sessions with one of our Unreal Engine Authorised Instructors (UAT)
Choose your Week/Course runs:
September 4th - 8th
September 11th - 14th
September 18th - 21st
Note: Once you purchase the Trainer Option, please email [email protected] to request the week that works best for you.
Times and web links will be sent directly for your 1-hour session.

Let's Keep in Touch!

Subscribe to our Final Pixel Academy mailing list and receive the latest updates on courses and industry news!